"My passion - Your love"
Handmade Leather Accessories
Check out the availability of my leather goods.
In case something would be out of stock, or you would prefer it in different size or color, don't hasitate to contact me. I will do my best to find the best solution to fullfill your wish.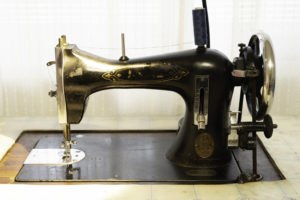 "Yesterday I met and photographed Edit Jakab, founder and owner of the @ladaleather tanner studio, where she creates some of the most beautiful hand crafted leather wallets, purses, bags and lots of other useful things.
Her workshop is set up in the basement of their family house, and despite its relatively small space, the studio is full of real authenticity."
Edit Jakab, a leather artist from Košice, created her own fashion brand.
Edit Jakab is a young leather artist from Košice who used her skill to create her own fashion brand. Leather bags and other practical items come out of Edit's workshop.
Video: Róbert Németi
www.robertnemeti.com
"Although I have Eastern Slovakia roots, I grew up in Košice and I still live there. In addition to my particular interest in languages and translation, I've been devoting more and more time to leatherwork over the past few years, so to speak, that's my main job right now. This mainly involves the production of leather wallets, bags, belts and other accessories, which I make with traditional hand and machine sewing."
LadaLeather is a brand of handmade leather bags, backpacks, wallets and other products.
These are all unique pieces designed and developed by the founder of the brand Edit Jakab. Brand design represents the simplicity and functionality of products, with the addition of Edit's own style and design.
Leather is many times combined with other materials such as felt, old canvas, or metal.
LadaLeather often uses residual materials, such as old leather products, giving it a new life.